The Ultimate Running Belt Max A-to-Z List
What is the Running Belt Max, one of Amazon's hottest-selling running waist packs, mostly used for?
Here is our A to Z list of its most popular uses as well as the industries who are now favoring it. Some of these industries and purposes just might surprise you!
A ... Activities. The Running Belt Max is great for just about any activity you can think of. You don't have to be a runner to enjoy our belt... if you need to carry your smartphone, keys, glasses, medications, coins & money, earphones, AirPods, pocket knife, snacks and more while on the go, you'll love this belt!
B ... Biking. You likely won't even notice you're wearing this exercise belt while biking and cycling even while hunched forward because of its low-profile design.
C ... Casinos. This waist pack makes it easy to carry your money, casino chips, coins, tickets, and more while at the casino table or slot machine.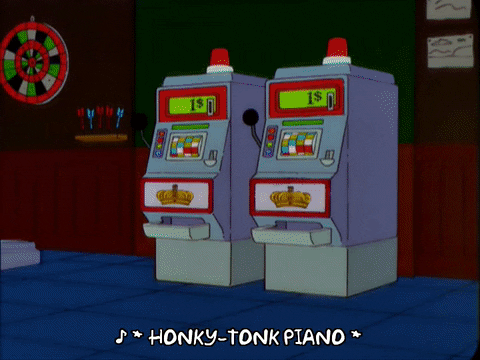 D ... Dog-walking. Did you know that you can carry more than just your large smartphone (iPhone 6 Plus, 7 Plus, etc.) or phablet? There's also plenty of room in our belt for dog treats and waste bags.
E ... Exercising. People who do CrossFit, aerobics and other workouts love our fitness belt!
F ... Flying. This sleek fanny pack makes great flying and travel gear, because it can store your passport, tickets, snacks, Dramamine and other flying essentials. And when you're going through TSA and other airport security screenings, simply unsnap the belt with just one hand for easy removal before going through security.
G ... Gardening. An amazing landscaping and gardening companion. Listening to tunes while doing outdoor work can make it much more enjoyable.
H ... Horseback riding. You may be surprised to know that many people use our waist pack for horseback riding. Always keep your phone with you and not on the horse while riding in case your horse decides to go on its own journey without you!
I ... Imagine. Imagine a world where there is no Running Belt Max. It brings tears to my eyes…
J ... Jogging. Well of course! This is the ultimate jogging and runners belt.
K ... Keeping. The best way to keep your valuables such as the iPhone 6, iPhone 7 +, etc. close to you while you're doing your activities. Keeping these items close by – always – is a smart idea.
L ... Listening. To music, that is. Listen to your tunes with the handy rubberized earphone hole—you can easily attach your earbuds, earphones, AirPods, etc. to your phone or electronic device though the waterproof hole. You can listen to Lover Boy's Greatest Hits, like this guy.
M ... Mowing. It'll be a while for most of us when the lawnmowers come out of the garage, but when it's time, this belt allows you to muffle out the horrible sound of the mower by listening to music or your favorite audio book.
N ... Navigating. What a fantastic boating companion, and you'll be able to navigate across the canal, lake, river or ocean with peace-of-mind knowing that the water-resistant material will protect your sensitive gear from rain and water splashes.
O ... Outfox. Outfox your competition and give yourself an unfair advantage with the Running Belt Max.
P ... Protesting. Some customers have told us that they've used this slim waist pack to go on marches and protests. A good way to discreetly carry your essentials without having to lug a large bag or backpack.
Q ... Quaff. Take this small fanny pack to your favorite bar or watering hole for an easy way to carry cash, ID and credit cards. And, you're much less likely to lose it compared to a purse, wallet, bag or backpack.
R ... Racetrack. Keep your smartphone & phablet, keys, money, credit card, ID, sunblock and other goodies in the belt while at a NASCAR race or other rally and racing event. Also, there are ingenious loops for holding your sunglasses when you're not using them.
S ... Skiing & Snowboarding. Hit the slopes with this amazing fitness and activities belt. You probably won't even remember that you're wearing it because it's so comfortable! And, speaking of winter sports, did you know that Ruben Gonzalez loves our belt? He's the only Winter Olympian to compete in four different Olympic games in four different decades. See Ruben's testimonial here, and be sure to read his amazing story here.
T ... Theme parks. Never fear of having your phone and electronics ruined when on the water rides while wearing this highly water resistant running belt. A convenient way to carry your festival, carnival and Walt Disney theme park essentials. Kali River Rapids and Aquatopia, here we come!
U ... Universal. This runners belt truly has universal uses. I can't think of anyone who couldn't use one! (and it's Universal Studios-friendly :))
V ... Vacationing. Ya better grab one of these zippered waist belts before your next vacation. As mentioned previously, you can fit your passport and other travel credentials easily in this Lycra waist pack.
W ... Waiters/Waitresses. We've had restaurant staff tell us that the Running Belt Max makes for essential restaurant staff gear because of the smart organizer inside the main pouch. Effortlessly organize and separate money from receipts and bills. Plus, there are pockets to carry loose change and keys.
X ... X-ray. Nurses love our belt because of the three different pockets and the internal organizer. This waist pack can hold scissors, ointment, medications, gloves, pens, thermometers, tongue depressors, a tourniquet and more.
Y ... Yoga. Carry your money and cell phone to your Yoga class in this handy waist belt. But... to be honest, it'll simply make your life easier no matter what class you're going to.
Z ... Zumba. Hit your Zumba and CrossFit class with this amazing exercise belt. It can take it, I promise!
Order your Running Belt Max on Amazon now while supplies last by clicking here.
Also, we'd be eternally grateful if you'd share this post on your social media outlets. Thanks!